The big news in our life right now is that Shawn has a job interview on Friday morning! For months now, we've been trying to decide between staying in Colorado and moving to Seattle (where Shawn's been working for the last two and a half years). We've more or less decided that the results of this interview will make our decision for us. If Shawn gets a job offer and if it really is something that he'd be excited to do, then we'll stay here. If Shawn doesn't get a job offer or if it's not what he was hoping for, then we'll move to Seattle this summer.
Instead of dwelling too long on what may or may not happen as a result of tomorrow's interview, I thought I'd spend some time thinking about what our weekend may entail. Our friends Jarid
and Sarah just returned from a trip to Puerto Rico, so we plan to hang out with them on Friday night. On Saturday morning, Shawn and I are heading to Grand Junction, Colorado. It's a town on the Western side of the state, really close to the Utah border. Shawn has a rugby match, so this is what we'll spend Saturday doing. This is a picture of a scrum. Shawn's team is the one on the left, and he's literally in the middle of the scrum. I think you can see his forearm in this picture.
On Sunday, we're hoping to do something outdoors. I think Shawn was hoping for bike riding, but I'm not a fan. Instead, I'm hoping that we'll do a little hiking. We might go to the Colorado National Monument. This is a picture of Shawn at the Monument (which is like a "mini Grand Canyon") when we went a couple years ago.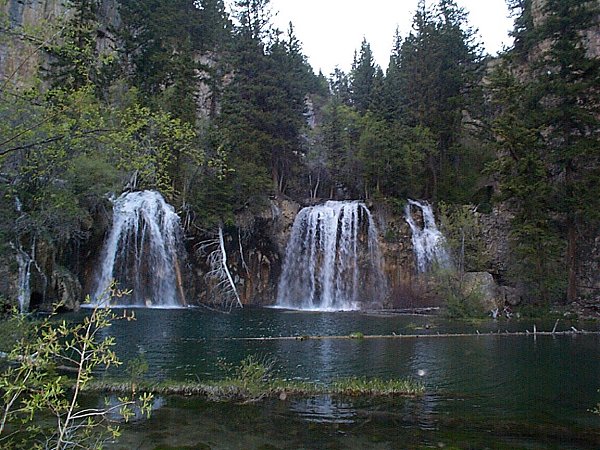 I may also try to convince Shawn to go here. This is the Hanging Lake near Glenwood Springs. I've never seen it, and I've heard it's gorgeous in person. I've also heard it's a fairly short hike...which I would like, but why Shawn will probably say no. :)